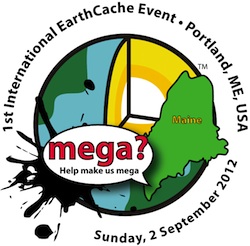 Caching Contest Corner
We are
still
looking for ideas for a kid's contest. I guess all the parents were on vacation when the last newsletter came out and therefore were afraid any submission they might make would be too late to use. Please don't worry about THAT! We here at the HQ of the AMMO CAN are usually working on finalizing things almost up to release day...heck, sometimes we are still fixing stuff AFTER release date (although not as often these days, we are beginning to get the hang of this). So remember, parents, we are looking for some contest ideas for kids. Actually we are looking for contest ideas for ADULTS too! Please send
CANopener
or
me
an email with any and all your suggestions. Believe me when I say, I am not smart enough to keep coming up with this stuff all on my own! HELP !
Smash Trash
Geo-trash. What is it? Where is it? Who puts it there? What can be done about it?
Good questions that not everyone has the answers to. The AMMO CAN is here to answer these and more questions.
Geo-trash is what a geocache is called that is left in the enviroment after a cache has been disabled or archived. The archival of a cache may be done by the cache owner or by Groundspeak if a cache has fallen into disrepair and the cache owner does not provide the needed maintenance. Who would do that, you ask? Well, there are those (and I am sure no one who gets the AMMO CAN would fall into this catagory) who get into geocaching and then one day they find they no longer have the caching bug. Now that's fine, however, if that cacher has say one, or two, or ten caches hidden all over the State, when they quit geocaching those caches become geo-trash when they are no longer maintained. Perhaps the cache owner has changed their email address and is unaware that their cache needs attention, or maybe they just don't care, but either way it ends up being junk left in woods, usually on someone else's property.
What on earth can be done about that? Oh, lots, my friends, lots can be done. If you know of a cache that belongs to a cache owner who appears to have gotten out of caching, the first thing is to try to contact the owner. Perhaps the cache owner has been ill and unable to maintain their caches, in which case you could be a good samaritan and offer to do some cache maintenance for them. Perhaps they moved and no longer live in the State, in which case you might think about adopting their caches. If you can contact the owner then perhaps you can help to keep the cache in the game.
If the owner can't be contacted then the responsible cacher should watch the cache to see if the owner disables or archives it on their own. Eventually Groundspeak will take action to archive a cache if the cache is left unmaintained for a long period of time. If you believe a cache has been abandoned you can post a "should be archived" log which alerts Groundspeak reviewers to take a closer look, but this should only be done if you yourself are aware of long term "cache maintenance" or "cache owner missing in action" for awhile. The Groundspeak reviewer will make every effort to contact this cache owner and eventually, if the issue is not resolved or addressed to the reviewer's satisfaction, the cache will be archived.

Okay, so maybe you know where there used to be a cache. Is there still a cache or geo-trash still there lurking in the woods? Go CITO (cache in trash out). Take out all the remnants of the archived cache. If you archive a cache of your own, be sure to remove it from the woods. Please don't leave an old and archived cache out in the wilderness.
Remember please be kind and rewind...wait that doesn't apply here. Only you can prevent forest fires...no, not that either. Well, you know what I mean, help to keep nature natural and improve the hobby for everyone. This has been a public service announcement from the AMMO CAN.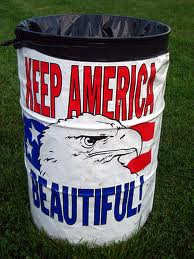 Newbie Nook
Have you recently done a milestone cache? Are you not sure? Don't think you are alone. A lot of new cachers are not sure what a milestone cache is. Never fear, the AMMO CAN is here to help.
A milestone cache is one that is "special." 100th, 500th, or 1000th caches are all good examples of milestone caches. There are even special cache hides that are designed to be done as a milestone find. For our 400th cache Justkev and I did this cache,
GC27933
. What fun. Be sure to check out some of the pictures associated with that cache page too. If you have a milestone coming up be sure to take along a camera with you. Snap a picture of you with a sign denoting your milestone and send it in to us. We will get it in the newsletter so that others can celebrate your achievement with you.
Tech Talk
As promised we will bring you, in many parts, a working knowledge of GSAK (Geocaching Swiss Army Knife). Now if you have been using this program right along, there may be parts and pieces that you already know. However, I know there are lots and lots of cachers out there who may have downloaded this program and open it up and say "WOW this is confusing!" I know I sure did when I first saw it. So I will be learning right along with all of you out there. But no matter if you're currently using this program or not, be sure to read each month and perhaps you will pick up some new tricks or even maybe help others by suggesting a better way to do something or say something!
I will be using the vast GSAK knowledge of Rich Thompson (Glonch'sPride). He is the super nice guy who came all the way from NH to do the GSAK 101 course last year. Now I can't promise anything but if we generate enough interest and good questions perhaps we can persuade him to come back and offer a repeat performance of GSAK 101 and maybe a continuance of that course - GSAK 102. How cool would that be??
Because I will be in touch (probably WAY too often) with Rich, if you run into a problem you can ask me to get the answer and I will ask him or depending on the complexity of the issue, I might be able to get you in touch with him. But remember if you have a question probably you're not the only one with that question so I will put some questions in upcoming newsletters to help others too. (No worries if you don't want your name posted, I can list it as anonymous).
If you haven't yet downloaded GSAK please go
HERE
and get this awesome program.
GSAK - Part One
I am told that the most important thing you will need to do and understand (other than the initial download of GSAK of course) is pocket queries. A pocket query or PQ is used to search the Geocaching.com database of all active and inactive caches. In order to get PQ's you MUST be a premium member of Geocaching.com. That is one of the benefits to a paid membership over a free one. However, even for premium members there are a few limitations they are: (as of Nov 2010)
Maximum of 1000 caches per PQ
Maximum of 5 PQs a day
Maximum of 40 PQs per user
(these limitations will be important to remember later on)
There are many ways to run a PQ. Radius, zipcode, by Date Placed and others, but for the purposes of this newsletter we will only be talking about Date Placed PQ's. I am told they are the most popular but when using this method you must limit your search to State or a radius. Again for the newsletter we are narrowing it to State. Partially because we live in Maine and it is possible to get the entire State's worth of PQ's in just one or two days. If we lived in New York we would have to use a different method due to the density of caches in some areas. In other words, that 40 PQ limit I told you would be important wouldn't be enough to get all of NY.
To get to the pages to make your pocket query, go to your account screen. Remember, this only works for premium members. About halfway down the page on the right you will see a heading "Premium Features." Below that you should find "Build Pocket Query." By clicking that you are on your way to your first PQ!
The first thing you have to do is give your first PQ a name. I will use ME01. Leave the day of the week unchecked for now and check the box that says "uncheck the day of the week after the query runs." Then there is a box that asks you "show me ... caches." always use the maximum number allowed here - that's 1000. Then you will be asked questions about cache type and container type. If you want to restrict your PQ you can choose those options here. However, if you want a list of ALL the available caches in the State, check the boxes for "Any Type" and "Any Container." Next you will see a section titled "That (And)." There are a lot of options in this section, but there are three major settings you want to be sure to put on your PQ searches. They are:
Caches I haven't found
Caches I don't own
Caches that are active
All the other options can be filtered later by GSAK .
Okay, are you all still with me? Next you will find a section called "Within." This is where you pick Maine under "State." Be sure to check the box for State and then highlight Maine. The section titled "From Origin" should say "None Selected" but this is the section you would use for a radius- based PQ.
Now this next section may require you to do some trial and error to get it right. The "Placed During" section is the one that we will use to make a date-based PQ. Use the "Between" option and start with January 1, 2000 to (and this is only an example) January 1, 2007. Leave the "Attributes" sections blank. Then in the section "Output to" put your email address and tell it you want the .gpx format. Also check the box to compress files into .zip format. Click "Submit." You did it! When the PQ is ready you will get an email. This usually takes just a few minutes. You should see PQs listed by name, and there should be a count. The one we need to "tweek" is the count. Each PQ count should be around 975 to 990. This allows for inactive caches to become active without you having to adjust the dates on that PQ. Once you have adjusted the dates on your first PQ to the correct count then you are ready to go on. You will do the same thing over using a name like ME02 and a subsequent date that starts where your last one ended. So if your last PQ ended on January 1, 2007 your next one would start January 2, 2007 and end on a later date. Eventually you will 5 or 6 PQs that will give you every cache in our great State of Maine.
Now if you're not asleep by now, but are still confused maybe you should read the following
articles
which hopefully will explain a bit better than what I have done here. Phew, I wonder if this is as hard to read as it was to write? I hope you got enough information to prepare you for next month when we will tell you what to do with your newly made PQs - GSAK awaits!
Newsletter Poll
This month has seen a big controversy over the challenge caches, and although is has been "improved" already most people I have heard from are NOT impressed with them. I want to know how you feel about them.

Do you feel the new challenge caches are a good idea?
1. Yes, I liked the idea right from the start!
2. No, it is a terrible idea and they should be done away with!
3. Not sure, maybe if they tweek them more they will be okay.
4. Other (Please explain in the forum)
Geotrivia Question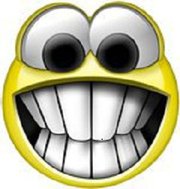 Last month we asked When is National Geocaching Day?

The answer is Saturday, May 21. Be sure to plan your parties and events accordingly next year. However the first International Geocaching Day was August 20, 2011. How many of you did I catch with this trick question?

This month we have a hard one for you. When was the GPS developed?

Look for the answer in next month's AMMO CAN. Can you find the answer before then??
(Hint: it's a LONG answer.)